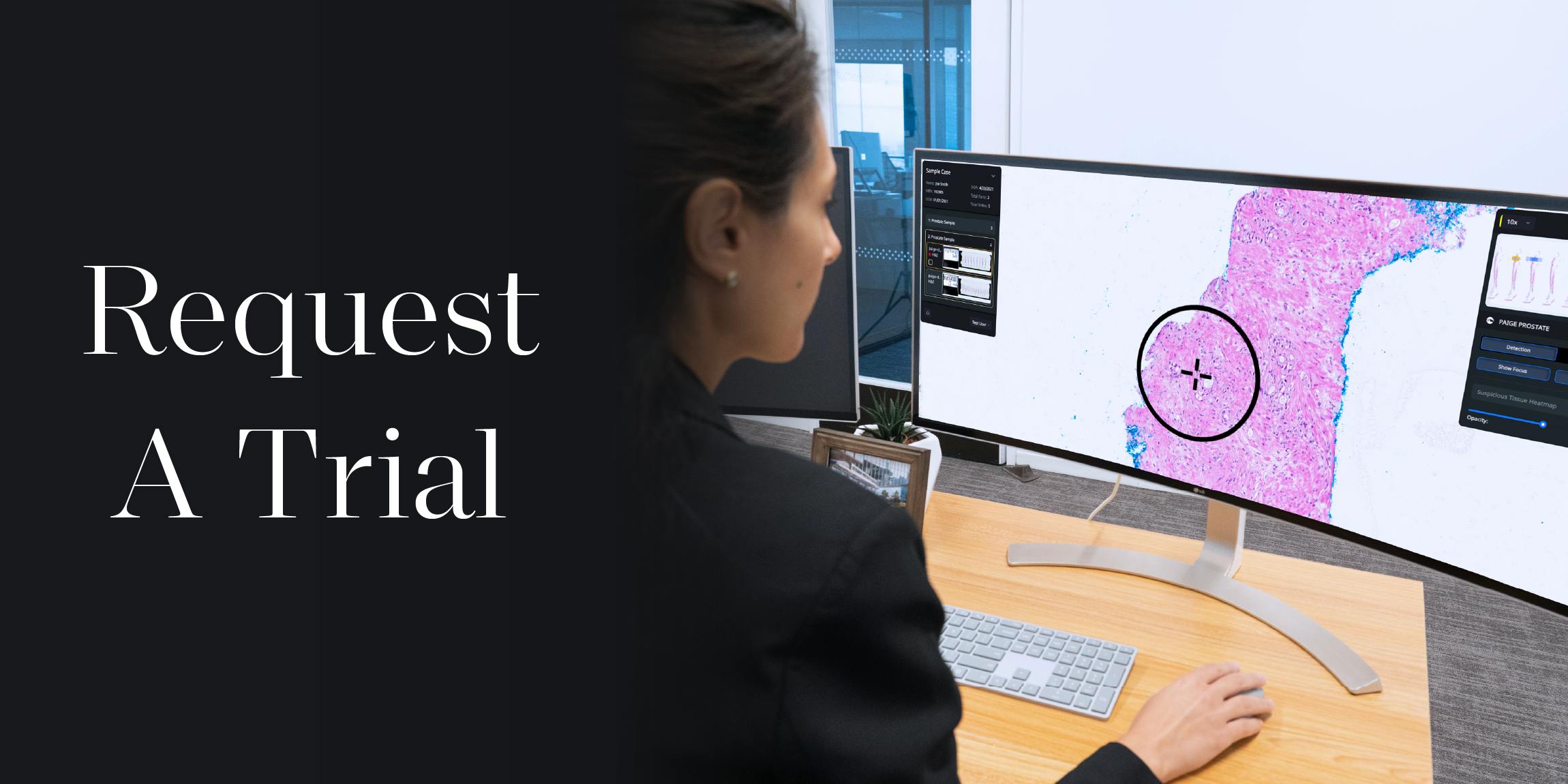 Paige is committed to delivering cutting-edge, AI-backed technology in a way that integrates seamlessly with most hospital and laboratory workflow systems and ensures the highest levels of safety, accuracy, security, and data privacy. 
Offering a complete and secure software solution, Paige enables efficiencies in the pathology workflow, optimal disease detection and characterization, and increased capacity without compromising on accuracy.
To start your free trial please complete the form below.