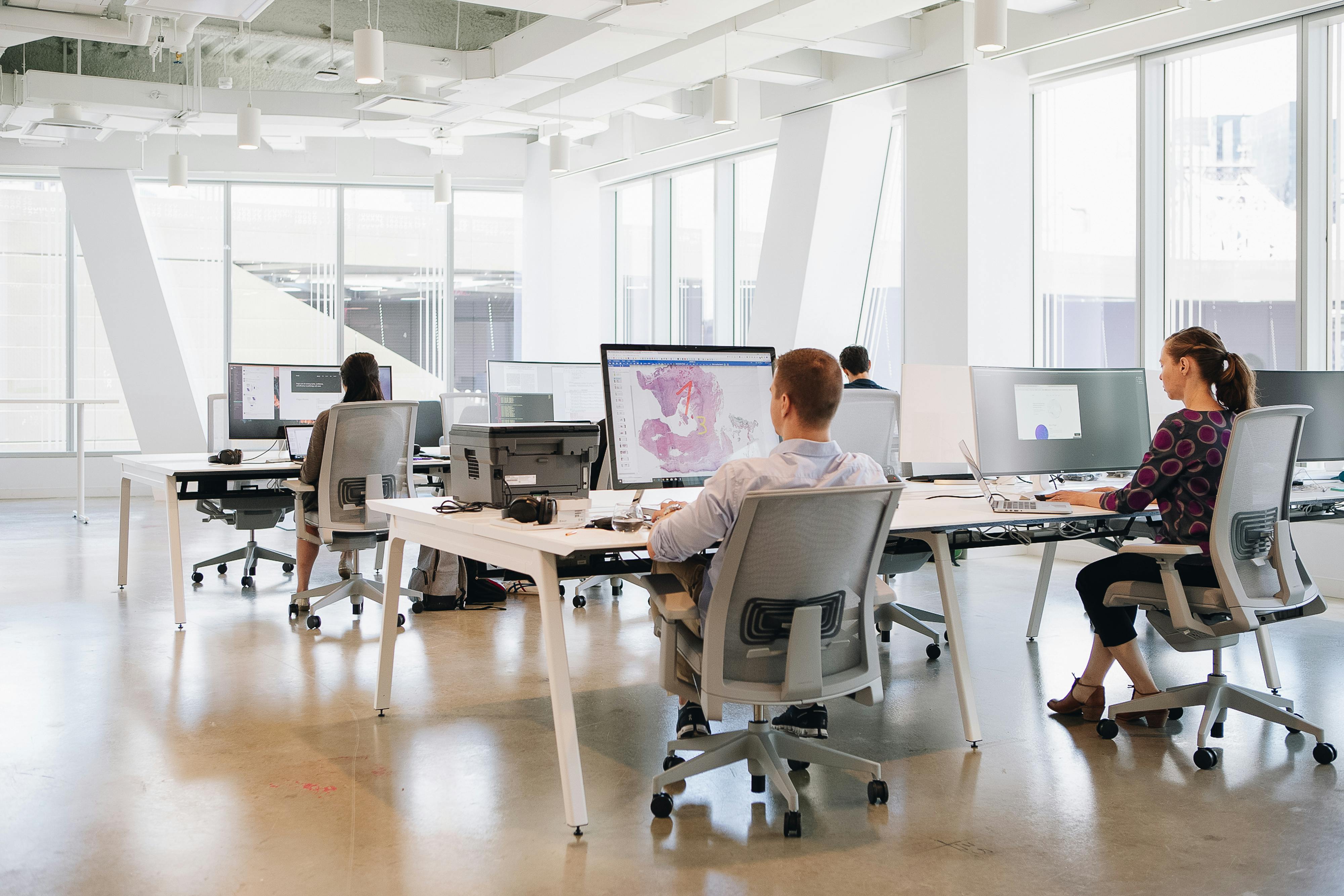 Culture
Optimize Patient Outcomes with Paige
Our culture is driven by state-of-the-art engineering and scientific practices. At Paige, you will have the opportunity to work alongside leaders in the field to build technology that improves patient care every day. 
The Paige technology team is comprised of people from varied backgrounds and experiences, working together under one umbrella to solve hard problems and create products in the field of digital and computational pathology. 
We are hardworking, passionate individuals who want to make an impact in a fast-paced, innovative space. We value initiative and drive and believe strongly in the following principles:
Learn More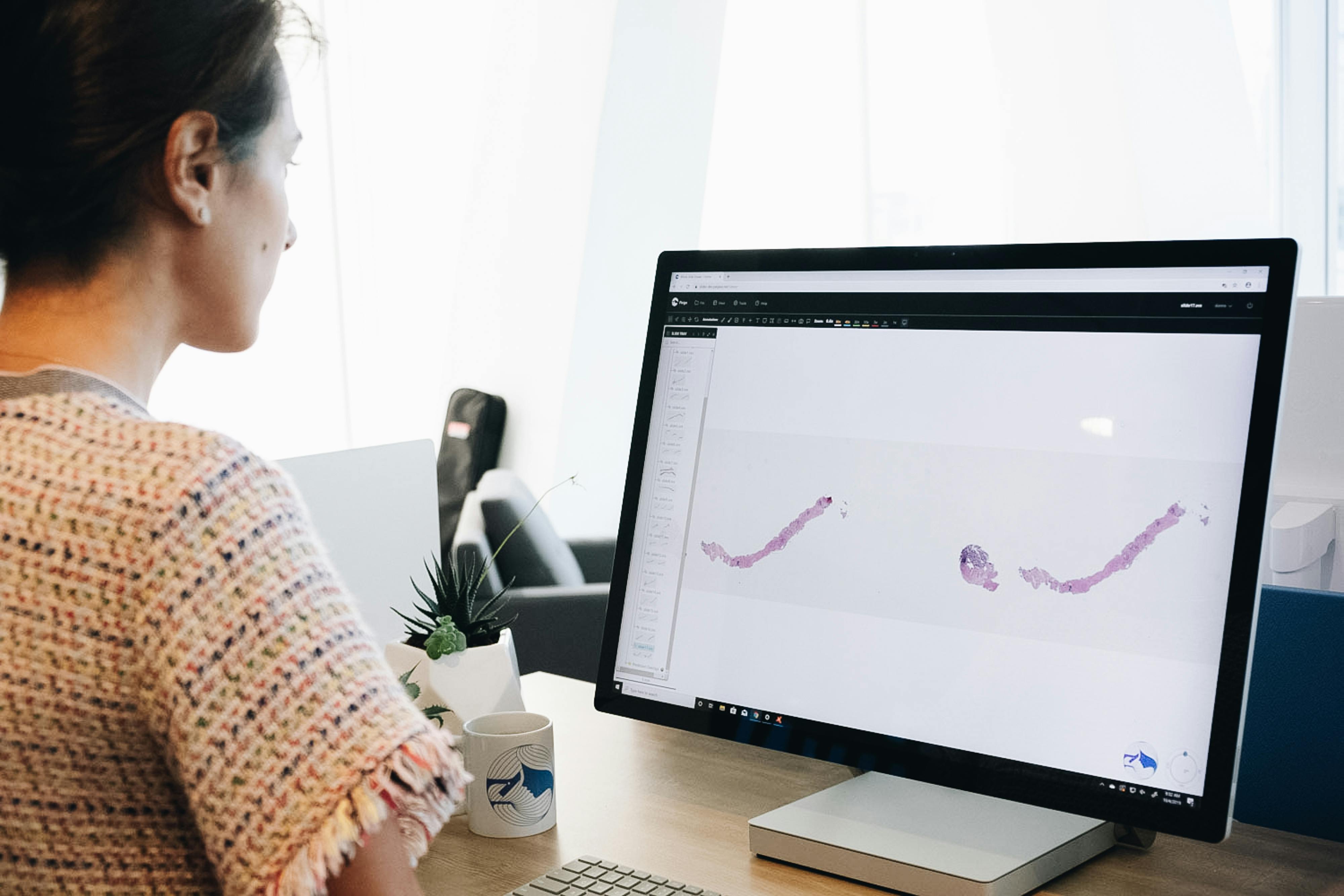 Ideas and Insights from All Levels

All are welcome to provide contributions to any aspect of our technology and vision.

Collaboration Leads to Better Results

We encourage our team to get involved in a large range of activities and work with your peers to improve our efficiency from ideation to delivery.

Experimentation Is Essential for Excellence

We take the time to experiment with new technologies, approaches, tools, and processes to advance our common goals. 

Making an Impact Matters

Coming to work each day to make a difference gets us up in the morning.
Build the Future of Pathology
Fundamentally changing how pathologists and care teams diagnose and treat patients takes more than a top-notch team. It takes the right tools, technologies, and established safeguards because of the complexity and personal nature of the data we are using to build the future of computational pathology. From machine learning to cloud computing and web services, we use a diverse and modern technology stack and identify the best tool for the job.
Cutting-edge Practices and Tools

We leverage the latest technologies and employ modern development practices to rapidly deliver new products and functionality with a high level of quality.

Latest in Artificial Intelligence

Paige is powered by artificial intelligence. We use machine learning and deep learning algorithms on petabyte-scale datasets to discover new insights in pathology images and transform the pathologists' workflow.

Global Scale and Secure Architecture

With patients and customers distributed all around the world, we focus on building secure, scalable, and resilient systems, solving for the unique challenges associated with large volumes of pathology data, while maintaining the highest levels of security and privacy for all data.